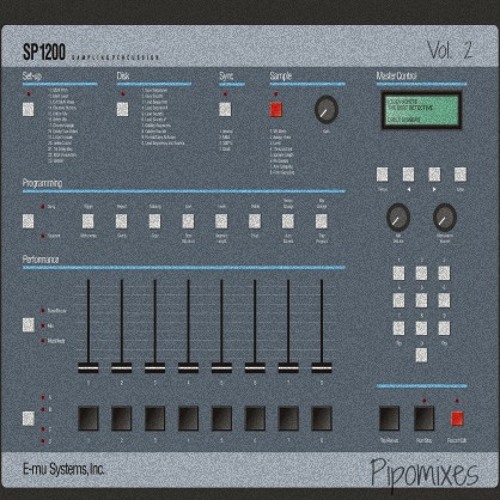 I've been messing with
Pipomixes
since I first started writing. While he is known for his impeccable mix tape taste, his site offers much more than just mix tape downloads. He also posts first-rate videos, interviews, and other interesting tidbits culled form all over the web. His site also features several mixes of his own that showcase his ability to flip 2Pac, Biggie, Dre, Gangstarr, and a variety of other artists. His most recent mix, which focuses on songs produced with the SP-1200, is right up my ally.
After reading the description on hid Soundcloud page, I'm glad to know I'm not the only person willing to spend endless hours researching and writing about vintage equipment. Pipo describes the background research that went into making the mix by saying, "I used the old "double source" system of verifying whether the 1200 was actually used on different songs or albums. In other words, if I read/heard two separate interviews where a given producer confirmed using the SP-1200 in some shape or form (whether for the whole beat or just the drums) that song became mix eligible." Huge props to Pipo for putting that much effort into his mix tape preparation.
You can download or stream the mix by using the widget below. Also make sure to check out his
Soundcloud page
for more mix tape goodness.